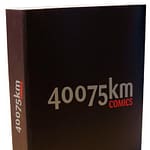 Hello Les amis !
Voilà déjà une petite image de l'édition couleur de 40075km comics ! Le livre sera bientôt en vente en France Belgique et Suisse !
Une histoire de mon cru est reprise dans le livre. Plus de 9 pages en couleurs et noir et blanc.
Madame S
Bande dessinée auto biographique, Editions « L'employé du moi », décembre 2006
In : Recueil 40075km comics : 24cm x 20cm, 592 pages couleur, couverture trichro
isbn : 978-2-930360-13-3
Distribution : France, Suisse, Belgique
Plus d'info :
http://www.40075km-comics.net
http://www.employe-du-moi.org/sommaire.php3
See ya ! **Hero**
[wlist tag=madame-s]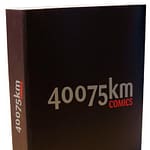 My autobiographic cartoon called "madame S" is taken in a big book.
It's a special selection of cartoonist from belgium france and more.
The book it's in color and about 592 frames.
Madame S
Comic book, auto biographical, edited by « L'Employé du Moi (Employee of Myself) ».
Edited in the collection 40075km comics : 24cm x 20cm, 592 color pages, cover trichro | december 2006 isbn : 978-2-930360-13-3
Distributed in : France, Switzerland, Belgium
See ya ! **Hero**
More info :
http://www.40075km-comics.net
http://www.employe-du-moi.org/sommaire.php3
cheers, Hero**
[wlist tag=madame-s]